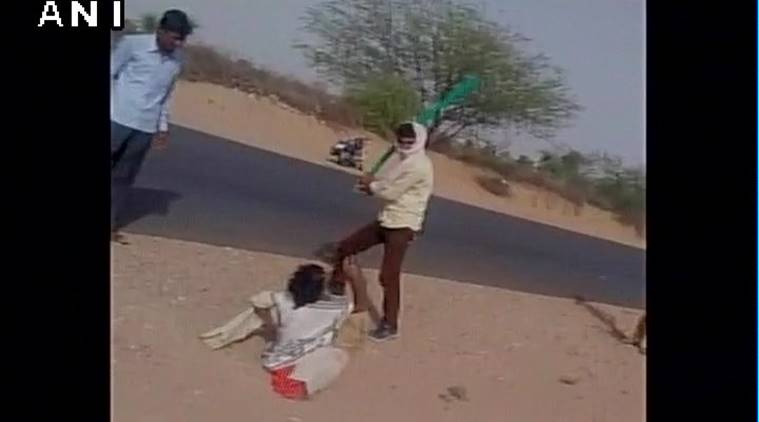 In the video, the men, who have their faces covered by a cloth, find the woman on the roadside. (ANI)
Two persons have been arrested for allegedly thrashing a mentally-challenged woman with a rubber pipe in Nagaur district of Rajasthan, police said on Thursday.
The incident happened on Tuesday but it came to light after someone uploaded the video of the incident on social
Two persons identified as Prakash Meghwal and Shrawan Meghwal have been arrested, they said. "We are also searching for the man who uploaded the video on social media," SHO, Balaji police station, Puranmal Meena said.
He said the suspects beat the woman on the suspicion that she was entering their fields with some ill-intention. "We are trying to search the victim woman and appropriate action will be taken following her statement," police said.
In the video, the duo can be seen kicking the woman and thrashing her with rubber pipe as she screams in pain and cries for help.
Woman mercilessly thrashed in Rajasthan's Nagaur district, forced to say Jai Shree Ram. Police have arrested two people @htTweets pic.twitter.com/IRC4IVTWT1

— Deep Mukherjee (@thinkdeep4ever) June 15, 2017
The accused had covered their faces to conceal their identity.-IE