After stepping down as party chief, Sonia, who is also the Lok Sabha MP from Rae Bareli, today opened up on wide-ranging topics, including her children, her own shortcomings and the role of democracy in India.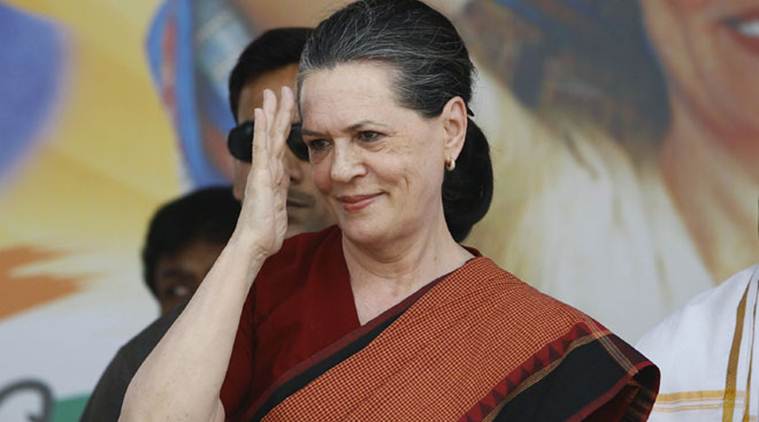 Congress leader Sonia Gandhi on Friday launched a scathing attack on the Narendra Modi-led government and asked if India was a "giant black hole" before May 16, 2014, when the BJP came to power at the Centre.
In an apparent dig at the prime minister himself, Sonia, who was speaking at the India Today Conclave in Mumbai, said there should be space for dissent and debate and not monologues in a democracy.
After stepping down as party chief, the veteran leader, who is also the Lok Sabha MP from Rae Bareli, today opened up on wide-ranging topics, including her children, her own shortcomings and the role of democracy in India. Here are some of the important remarks that the leader made in the session:
India before 2014 elections: "Was India really a giant black hole before May 2014 and start marching to progress only four years ago. Is this not an insult to the intelligence of of our people? It is not a matter of taking credit but acknowledging India's strength."
Voices stifled:
"Provocative statements from the ruling establishments are not random or accidental but a part of a dangerous design. Alternate voices are being silenced. Freedom to think, marry according to ones wishes is under attack. Religious tensions are being fuelled, vigilante mobs and private armies have been let loose."
BJP misusing Parliamentary majority: "Long standing principles that have stood the country well are being violated. Parliamentary majority is being interpreted as a licence to stifle debate and bulldoze legislations. Political opponents are being targeted through misuse of investigative agencies."
Aadhaar enrolment: The Congress leader said that Aadhaar was being turned into an "intrusive instrument of control" instead of an "instrument of empowerment". "RTI [Right to Information Act] was brought to bring transparency, but today that law is in cold storage, and RTI activists are being killed. Our judiciary is in turmoil."
Polarisation: "Society has been polarised with an eye for winning elections. Religious tensions are being fueled."
On Modi govt coining acronyms: "We need to move fast, but fast, F.A.S.T., cannot stand for First Act, Second Think. Acronymising can be contagious."
Democracy under threat: "Our country, our society, our freedom are now all under systematic and sustained threat. There is rewriting of history, falsifying facts and fanning prejudice and bigotry."
BJP's Acche Din slogan: "I am confident that the BJP's Acche Din will actually turn into the Shining India (sic), which is what brought us victory (in 2004 polls)"
Denial of fundamental rights: "The freedom to differ, freedom to marry as per one's wishes, the right to food, are all being quashed. Universities and students are being silenced."
Employment: "Employment situation is grim, but 7.5 million jobs were supposedly created in 2016. This claim was debunked, but does that even make a difference? No. As soon as one myth is broken, another is created."
Demonetisation and GST:
"How and how frequently was the demonetisation narrative changed? How was the GST chopped and changed?"
Karti Chidambaram's arrest: "One of the means of getting at political opponents by this government is starting cases against them."
Need for strong opposition: "I as Congress parliamentary party chairperson along with Rahul (Gandhi) and other colleagues have regular meetings with like-minded parties to see if we can work together. It is difficult for all the parties (to come together) including ours. At the national level, we can come together on some issues. But at the ground level, we are opponents. There is a lot of pressure from all parties including ours like in West Bengal and many other states. It is a difficult task."
Congress' defeat in 2014 polls: "We were out-marketed. We could not compete with how Narendra Modi (prime minister) ran his campaign"
Husband Rajiv Gandhi's entry into politics: "There were reasons for me not wanting my husband to join politics." "Because you see when you are in politics and you are a genuine person who genuinely cares, then everything comes second," Sonia said, adding that she feared that if Rajiv entered politics, the family life that Sonia and Rajiv shared would be impacted.However, it was her mother-in-law and former Prime Minister Indira Gandhi's assassination in 1984 that really made her fear the prospect of Rajiv donning the politician's hat."
"Suppose it [my opposition to Rajiv joining politics] was perhaps selfish, but I also felt that they would have got him… they would have killed him," an unusually blunt Sonia said. And I was right, that did happen."
On contesting 2019 polls: "Whatever decision the party takes."
Goal for 2019:

"We are going to come back. We are not going to let them come back to power."
Son Rahul Gandhi's temple visits: "Our opponents have branded us as a Muslim party. We have been visiting temples earlier too, but never made a show of it."
Professional relation with Rahul: "He knows his responsibilities. I am there if he needs me. I try not to volunteer. He wants to revitalise the party by bringing in new faces along with senior leaders. "He wants a balance of young and the seniors. It is not an easy task. But he has made it clear that he values seniors' role and contributions in the party."
Political role of daughter Priyanka Gandhi: "Priyanka is pre-occupied with her children at the moment. It is up to her and one never knows the future."
After stepping down as party chief: "I have more time for myself… To read and watch movies. I am also tiding up old papers of my mother-in-law (Indira Gandhi) and husband (Rajiv Gandhi). I will digitalise them. The papers are letters written by my mother-in-law to her son (Rajiv) and his replies. They are of sentimental value for me."--IE