Rahul Gandhi, in a tweet addressed to PM Modi, wrote: "Reduce Fuel prices or the Congress will do a nationwide agitation and force you to do so." He further added that he's looking forward to his response.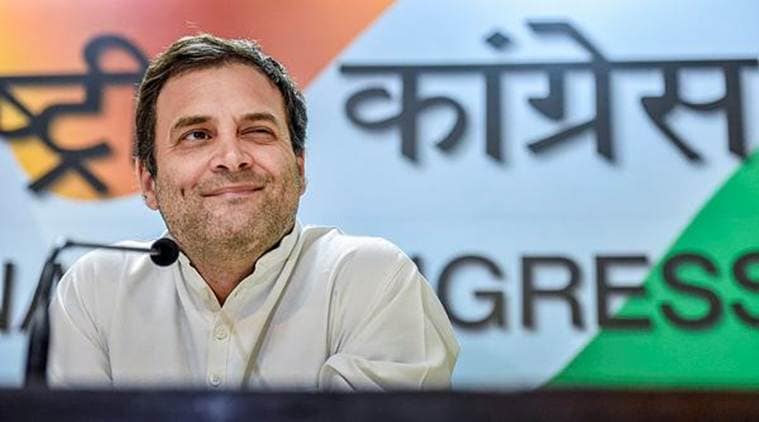 Rahul Gandhi, in a tweet, presented him a new challenge to PM Modi: "Reduce Fuel prices "
Hours after Prime Minister Narendra Modi on Thursday accepted the fitness challenge extended by cricketer Virat Kohli, Congress president Rahul Gandhi grabbed the opportunity to throw another challenge at him. In a tweet addressed to the PM, the Congress president dared Modi to either cut down fuel prices or be ready to face a nationwide agitation by the party.
Earlier, Kohli had shared a fitness video of himself and extended a fitness challenge to PM Modi, who tweeted that he will soon upload his fitness video. "Challenge accepted, Virat! I will be sharing my own #FitnessChallenge video soon," the PM wrote.
Modi's response came as petrol and diesel rates continue to touch new highs.

On Thursday, petrol price touched Rs 85.29 per litre in Mumbai, while in Delhi the price inched higher to a new record of Rs 77.47 per litre. Similarly, the diesel rates have also touched a high of Rs 68.53 and Rs 72.96 per litre in Delhi and Mumbai, respectively.
Amid mounting pressure from the Opposition parties on the relentless fuel price hike, Union Minister Nitin Gadkari on Wednesday said subsidising petrol and diesel to bring down their rising retail prices will take money away from social welfare schemes of the government and that increase in oil prices is "unavoidable" since India is now linked to the global economy.
"This is an unavoidable, economic situation. It is directly linked to the global economy. If we have to sell it (petrol/diesel) cheap, it means we will have to buy it at higher prices and subsidise it here," Gadkari told The Indian Express.-IE