Mathura lawmaker Hema Malini says she does not want the chief minister's job because it would tie her down.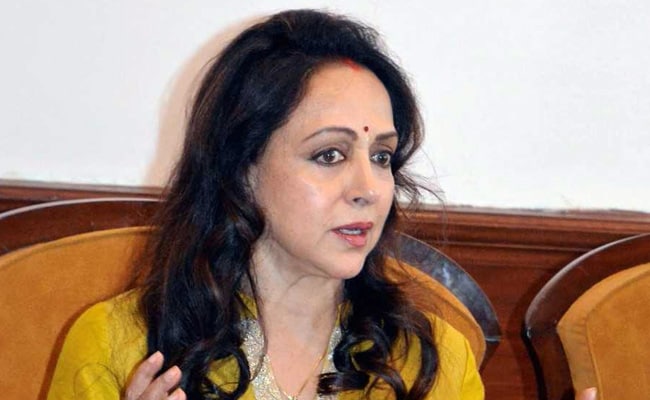 Hema Malini said she got to become a lawmaker because of her film career (File)
MATHURA:
Hema Malini doesn't want to be a Chief Minister. But if she really wanted the job, the politician-actor thinks it would be hers for the asking.
"If I want to, I can become that (chief minister) in a minute," the actor, who switched to politics more than a decade back, told reporters in Rajasthan's Banswara, according to news agency PTI. She was in the city to perform at a religious function.
But 69-year-old lawmaker from Uttar Pradesh made it clear that she wasn't "too keen" on the Chief Minister's job.
She gave her reasons.
"I don't like to be tied up. My freedom of movement will end," Hema Malini said when asked if she would be open to becoming a chief minister if an opportunity came her way.
Hema Malini debuted in parliament in 2003 when she was nominated to the Rajya Sabha by the Atal Behari Vajpayee government. She had had campaigned for BJP candidates in the past too but formally joined the party only in 2004.
She moved up the BJP's hierarchy in 2010 when she was made a general secretary. She returned to the Rajya Sabha in 2011 for a shorter tenure. She made the transition to electoral politics in 2014 when she defeated sitting lawmaker Jayant Chaudhary, son of Rashtriya Lok Dal chief Ajit Singh with a huge margin.
But Hema Malini conceded that she was still known for her on-screen performances rather than in politics. "I am known mainly because of my name in Bollywood, call it 'dream girl' or Hema Malini," said the Mathura lawmaker who has acted in more than 200 films and performed more than 1000 shows in India and abroad-NDTV.