"I have doubts and wonder why did the Pulwama attack happen right before the elections. Why were actions not initiated earlier to prevent this?" Mamata Banerjee said.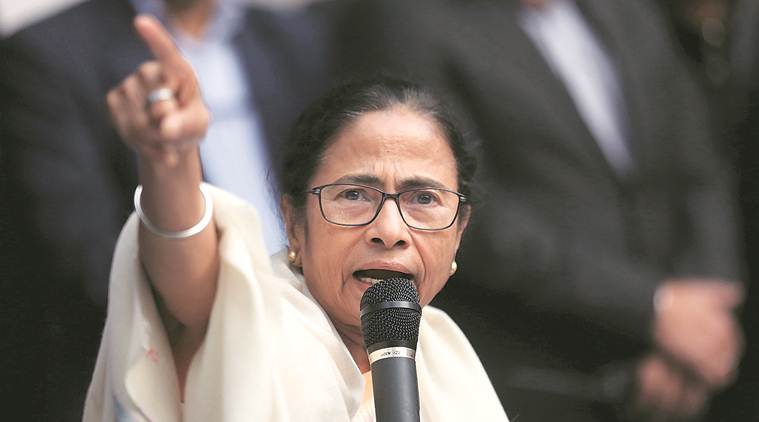 West Bengal Chief Minister Mamata Banerjee.
West Bengal Chief Minister Mamata Banerjee on Monday expressed doubt over the timing of the Pulwama terror attack and wondered as to how did Pakistan get the courage to carry out such an act ahead of the Lok Sabha elections.
"If Pakistan people have done this, then how did you allow them to do it? What actions have you taken in the last five years? When elections are knocking at the door…. you have felt the need to wage a war. You have felt the need to engage in a shadow war. You have felt the need to play with the lives of the people. Did you see what Amit Shah had said yesterday? Instead of taking responsibility, they are indulging in politics," she said.
Demanding a strict probe into the incident, she said, "Why this incident happened? There must be an investigation of why have so many jawans died. An investigation is required and you have to prove who is responsible for this. Whoever is responsible will have to take responsibility."
Accusing the BJP and RSS of trying to incite violence across the state in the wake of the attack, the CM said, "We have got reports that some RSS pracharaks are roaming the streets at night, holding the national flag to create trouble. We do not support this kind of activities in the name of nationalism. We urge the people to not fall prey to such activities."
# 1 Best Selling
by Samsung
(159)
Banerjee was referring to areas such as Behala in Kolkata, Bongaon in North 24 Parganas and Serampore in Hooghly district.
"The BJP and RSS are trying to create communal tension in the state. We have got reports from other places as well. I appeal to the administration to maintain law and order," she said.
Forty CRPF jawans were killed after a suicide bomber rammed his explosive-laden vehicle into a convoy in south Kashmir last Thursday. Pakistan-based Jaish-e-Mohammad had claimed responsibility for the attack.-IE