Over 50% of Congress workers have backed the tie-up in a poll conducted on the party's Shakti platform. Rahul to take the decision early next week.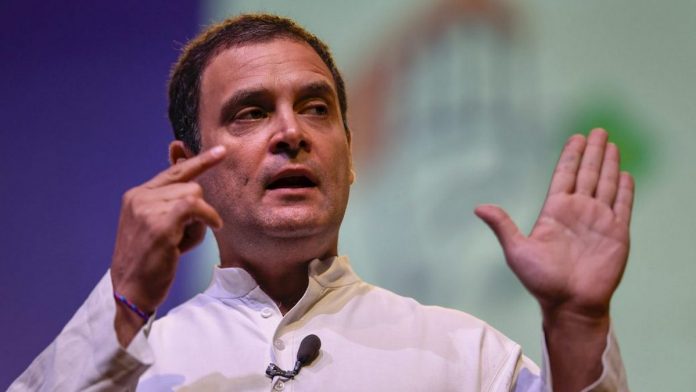 New Delhi: The final decision on a possible AAP-Congress alliance in Delhi will be taken by Congress president Rahul Gandhi early next week, senior party leaders said Saturday.
A senior Congress functionary said that Gandhi, while taking the decision, will factor in the response from Delhi Congress workers, over 50 per cent of whom backed the alliance in a poll conducted on the party's Shakti platform.
The Shakti platform serves as a digital interface between the party's cadre and its high command and on 4 March, audio messages were sent to workers, through the platform, seeking their opinion on the alliance.
"Majority of the workers have said yes for an alliance for the Lok Sabha elections so that the BJP can be defeated," the senior Congress functionary said. "The results have been presented to the Congress president who will take a final call on the issue."
An alliance months in the making
The AAP and the Congress had for months been in talks for an alliance this Lok Sabha election, which starts 11 April.
Delhi Pradesh Congress Committee chief Sheila Dikshit, however, refuted the possibility of a tie-up earlier this month after a meeting between local party members and the top brass.
Dikshit's stance on the alliance is at odds with the opinion of senior Congress leaders, such as P.C. Chacko and former Union minister Ajay Maken, who are said to be open to the idea.
Congress sources say that even Rahul Gandhi was not in favour of the alliance as he holds AAP leaders such as Arvind Kejriwal responsible for the party's ouster from power at the Centre in 2014.
Gandhi is, however, under pressure from senior party colleagues who argue that the priority for the party at this stage is to remove Narendra Modi from power and in the absence of a Congress alliance with AAP, the BJP could sweep all seven Lok Sabha seats in the national capital.