There is growing speculation that Congress president may also contest at Wayanad in Kerala, a seat deemed safe for the party.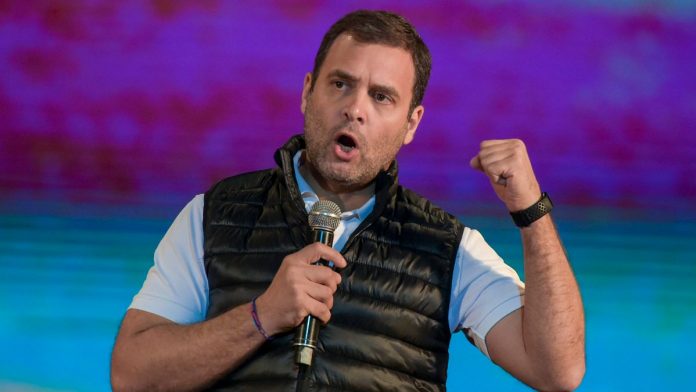 File photo of Congress president Rahul Gandhi | PTI
New Delhi: Suspense continues to grow over whether Congress president Rahul Gandhi will contest another Lok Sabha seat in one of the southern states, days after the Bharatiya Janata Party (BJP) announced Union Minister Smriti Irani as its candidate from Amethi, Gandhi's traditional constituency.
Senior Congress leader Randeep Singh Surjewala added to the speculation when he tweeted Saturday that Congress workers and the people of the states of Karnataka, Tamil Nadu and Kerala wanted Gandhi to contest from their states.
According to a senior party leader, if Gandhi does decide to contest from a second seat, the constituency would be discussed and decided in the Congress Election Committee.
Earlier in the day, a number of Congress leaders from Kerala had indicated that Gandhi had agreed to contest from Kerala's Wayanad parliamentary seat. They said that it was the demand of the state unit.
The Wayanad constituency, created in 2008 during the re-mapping of Lok Sabha seats, has been carved out of Kannur, Malappuram and Wayanad constituencies. It is considered a Congress stronghold — party leader M. I. Shanavas had won the last two elections here. He, however, passed away last year.
Apart from Kerala, the Karnataka Congress had also requested Rahul Gandhi to contest from the state, with calls coming from former chief minister Siddharamaiah and state unit president Dinesh Gundu Rao.
Former finance minister P. Chidambaram's son, Karti Chidambaram, has urged Gandhi to contest from Tamil Nadu.
Amethi set for a tight contest
The battle in Amethi has become tough for the Congress president over a period. While Gandhi had won the constituency by 3.7 lakh votes in 2009, the victory margin reduced to 1.07 lakh votes in 2014 when he was pitted against Irani.
Irani, despite being defeated in 2014, has visited the constituency a number of times and has accused the Congress president of merely using it as a vote bank and not taking any steps for its development. Recently, Prime Minister Narendra Modi had also addressed a rally in Amethi and had hit out at the Congress for not doing enough.
Meanwhile amid calls for Rahul Gandhi to contest from a seat in southern India apart from his Amethi constituency, Union Minister Smriti Irani, who challenged the Congress president in his Uttar Pradesh seat in the 2014 election, said that the calls were being "staged" as people in Mr Gandhi's constituency have rejected him
.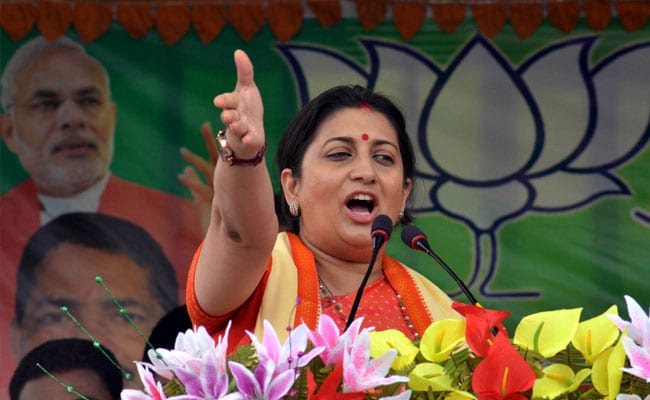 — Chowkidar Smriti Z Irani (@smritiirani) March 23, 2019
The seat is historically considered to be a Gandhi bastion and a number of Gandhi family members have contested from here.
What, however, has worried the Congress here is not just Gandhi's diminishing victory margins. Things went pear-shaped for the party in the 2017 assembly elections in Uttar Pradesh as the BJP won four out of the five assembly seats under the Amethi Lok Sabha constituency. Even the one seat it lost out — Gauriganj — went to the Samajwadi Party.
In the past, a number of BJP leaders have criticised the Congress president of neglecting Amethi and for not carrying out any development work despite being the MP from the area.
Congress too is aware of the stiff competition, and general secretary in-charge of Uttar Pradesh East, Priyanka Gandhi, is likely to start her second leg of campaigning from Amethi, Rai Bareli and Ayodhya after 26 March.--
The Print