"Men and women who have bad genes with genetic diseases like diabetes, hypertension, cancer, etc should not produce children. They have no right to make others suffer":Taslima Nasreen,a trained physician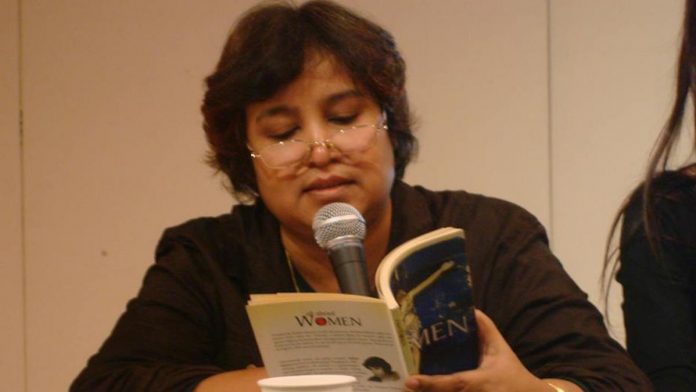 Taslima Nasrin | taslimanasrin.com
Derived from the Greek word 'eugenes'— which means hereditarily endowed with noble qualities – eugenics is a movement aimed at improving the human genetic make-up. In the past, it was done by either elimination or sterilisation.
Now, modern technologies can be used for selective breeding, or altering the genome of foetuses. The idea forms the basis of 'genetic determinism' that categorises each individual and predetermines his/her value using the genome at birth.
Global history is replete with examples where eugenics has been used as a tool to discriminate against the 'other'. And the idea has lingered on to date, supported by several scientists, intellectuals, social reformers and politicians.
'Good' vs 'bad' genes
This concept is the most crucial in genetics and has confounded those who understand the science of genetics but still propagate eugenics.
But experts who are studying this population realise that this mutation can be as debilitating, if not more, as experiencing pain. In the absence of a feedback sensation from a painful stimulus, people with this mutation live with multiple fractures and injuries without knowing when to avoid movement that may aggravate their injuries.
So, the proponents of eugenics selectively use mutations that may seem useful to assert racial supremacy, while labelling others as 'bad'. However, the question remains who defines what's good or bad. It is incomprehensible why state authorities or even medical experts should decide who has the right to live or reproduce.
Genetics & determinism
This strategy of determinism, despite the weak scientific arguments, is implemented so that resources and power are diverted and grabbed by a limited few to spread further inequality – an idea that is at the centre of the politics of racial supremacists. If anyone should have a choice to determine the fate of a foetus, it should be the parents and not the state or the state-backed intellectuals.